Ontario's Broken Real Estate Disciplinary System
As real estate professionals, your clients are relying on trust, integrity and professionalism as you guide them through the largest financial transaction of their lives.

So when a real estate professional breaks the rules, they are violating the trust of Ontario's consumers and undermining the hard work and dedication of REALTORS® like you.

Ontario's REALTORS® have had enough: it's time to fix the province's broken real estate disciplinary system. 

That's why earlier this week, I wrote an open letter to the Honourable Lisa Thompson, Minister of Government and Consumer Services, asking her to take action. Individuals whom have been found guilty of serious ethical violations and illegal activity should have no place in the real estate profession.

OREA is calling for three key changes to fix this serious problem:
Give RECO the authority to revoke and suspend the licenses – so they can kick out people who break the rules of the profession.

Eliminate any financial incentive for bad behaviour by forcing rule breakers to pay back any income they made through unethical means.

Provide RECO with clear legislative power and greater authority to proactively investigate violations under REBBA and its Code of Ethics.
If implemented, these three changes would send a powerful message that Ontario REALTORS® will not tolerate unethical activity in such a critically important part of Ontario's economy.

Since the release of the letter, we have gained considerable attention from a variety of media outlets highlighting our plan, including:
OREA and our Board of Directors refuse to stand idly by while a small number of bad actors take advantage of consumers and besmirch the reputation of tens of thousands of hard-working real estate professionals like you.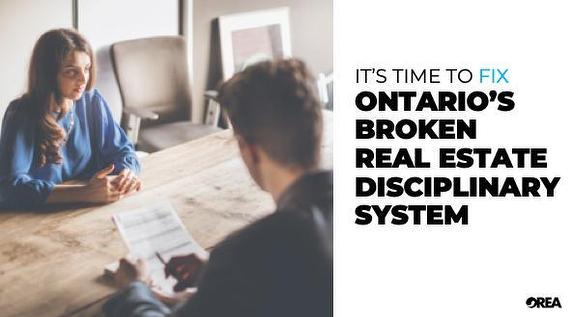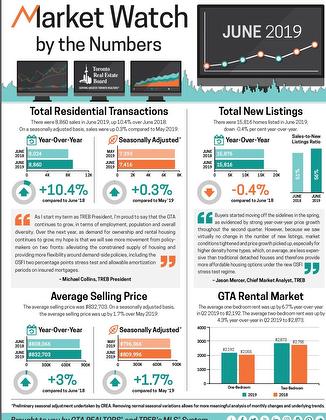 Market Watch: June 2019
MARKET WATCH REPORT AND MARKET WATCH BY THE NUMBERS INFOGRAPH
From June 2018 to June 2019 there has been a 10.4% increase in sales. June 2019's sales added up to 8,860 while active listings were down by 5.7% and active listings were relatively the same as last year. 

"As I start my term as President of the Toronto Real Estate Board, I am proud to say that the Greater Toronto Area continues to grow, in terms of employment, population and overall diversity. As people are attracted to our region from all around the world, they obviously need a place to live. Over the next year, as demand for ownership and rental housing continues to grow, my hope is that we will see more movement from policy makers on two fronts: alleviating the constrained supply of housing and providing more flexibility around demand-side policies, including the OSFI two percentage point mortgage stress test and allowable amortization periods on insured mortgages," said Mr. Collins.

 $832,703 was the average sale price of June 2019 which was up by 3% compared to last year's average of $808,066.  
Click here for a detailed review of Market Watch 2019
​Meet two Royal LePage Real Estate Realtors who refuse to slow down! Both over 90 years young!
Daniel Gargarella with  Royal LePage Elite Realty 95 years young in Toronto, Ontario!
Harry Backlin with Royal LePage Prince George, Vancouver. 90 Years young!
Both refuse to slow down! Real Estate is their passion!
Daniel Gargarella featured on Real Estate Magazine (REM) May Issue.
https://www.remonline.com/at-95-daniel-gargarella-is-still-selling/             
Celebrating his 95th birthday and 60 years as a Realtor – First as a salesperson in the Toronto area and 55 years as a Broker of Record "Daniel Gargarella Real Estate Ltd."
He was recognized at Realtor Quest in Toronto on May 28th, 2019, as the longest standing active member of the Toronto Real Estate Board (TREB).
Harry Backlin, with Royal LePage Prince George Realty at 90 says "Here I am today: I'm in good health, my cell phone is available seven days a week, I love what I'm doing and I will not stop promoting Prince George because everything you could ever want is here in town. Before joining Royal LePage Network, he worked for Century 21 Coldwell Banker. 
 
https://www.creacafe.ca/over-90-and-still-selling-meet-the-realtors-who-refuse-to-slow-down/
Click Here to Read More!
95 Years Young, Mr. Gargarella's Career in Real Estate
May 3, 2019
Our Agent, Daniel Gargarella has a long and successful career in real estate extending over his 95 years and we are so proud to have him as one of our veteran agents.
 
This month, Mr. Gargarella has been featured in REM Magazine, highlighting his extensive career in selling & buying in real estate as well as being a member of the board of directors. He has served in many capacities in the Toronto Real Estate Board, such as board of directors, arbitration, professional standards committee, & mls. In addition, he was the organizer of the 25 years dinner year after year.
 
At 95, Mr. Gargarella is still an full time and active agent at our Brokerage. To learn more about his career please check out the article linked below!

https://www.remonline.com/at-95-daniel-gargarella-is-still-selling/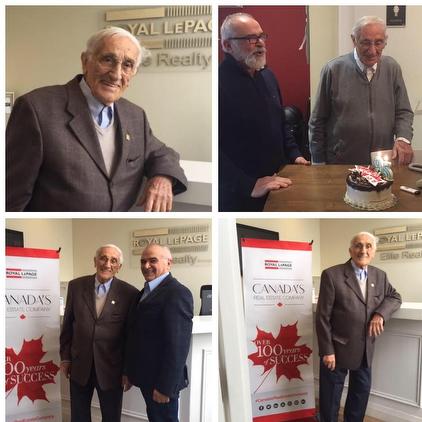 TO BUY OR NOT TO BUY? THAT IS THE QUESTION!
 

REAL ESTATE...
Home buyers chasing the market, sitting on the fence or waiting for the market to crash in 2019!  It's a losing proposition! l, say think again.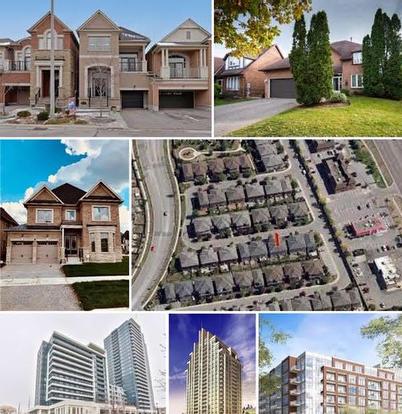 Linda Cordiano – Top Number of Ends for The Month
The most satisfying aspect of a career in Real Estate is matching client and property in unique ways. As a resident of Toronto, Mississauga and now Oakville , I has been servicing the GTA for many years. Throughout these years, I have brought high-energy, tenacity and unsurpassed professionalism to every real estate transaction. I take pride in guiding my clients through the intricacies of real estate purchases and sales. I offer timely and insightful advice on current market activity and provide constant communication to all my clients. Listing or buying with me will provide you with access to my vast network of attorneys, mortgage brokers, architects and designers, home stagers, renovators, and building inspectors to assist with all stages of the real estate process. I also employ the services of a dedicated marketing team whom assist me with every transaction. I look forward to working with you...Call me today.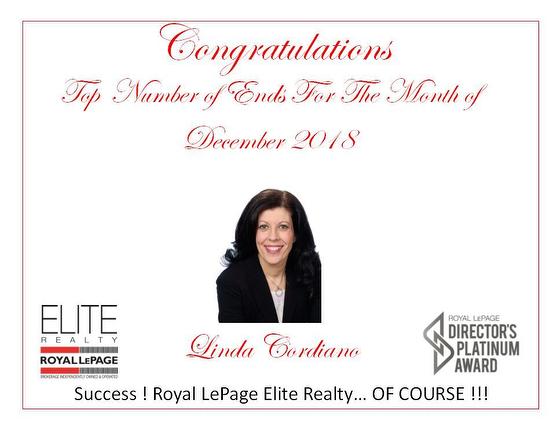 Kealy E. Wharram - Top Seller For The Month
Buying or selling a home is a big decision - you need an experienced professional to guide you through the process. When you work with me, you can count on personal, attentive, patient service, excellent knowledge of the area, great negotiation skills and expert selling strategies.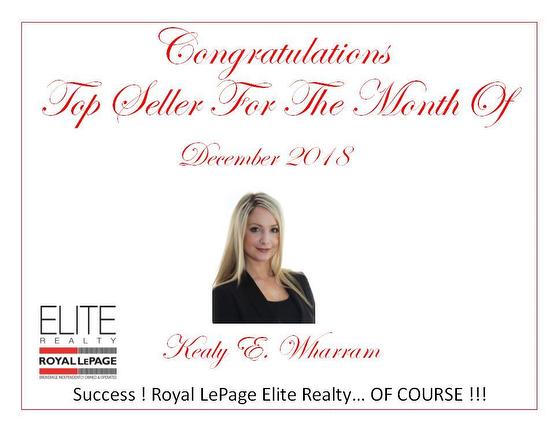 Kealy E. Wharram - Top Lister For The Month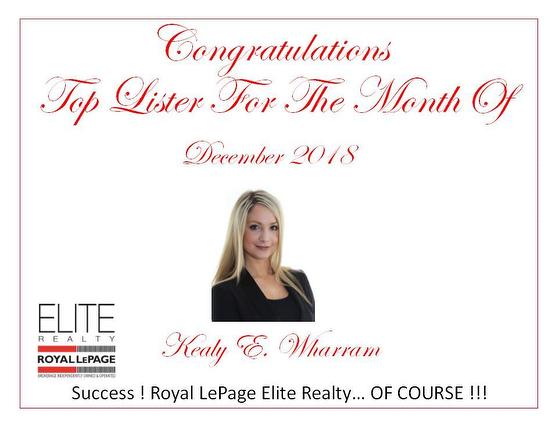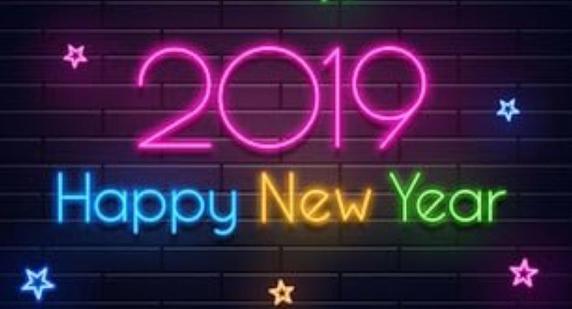 Good Wishes For 2019
As approach the new year, I'd like to express our gratitude and appreciation to all our sales associates and supporting staff.The Success Of Royal LePage Elite Realty, year after year is because of you . We Thank You.
Let's start the new year believing there's a winner in You.You are created to be successful,You have a Greatness in You. Let's not dwell on the past,no matter what we have or what we have failed to do, the best days are in front of us.Have a wonderful year.

Make the year 2019 the best year ever!!! 
REAL ESTATE AGENTS VALUE NATIONAL BRAND !
REAL ESTATE AGENTS VALUE NATIONAL BRAND !
TOP REAL ESTATE AGENTS VALUE NATIONAL BRAND'S BROKERAGE FIRM FOR THEIR SUCCESS.
WHILE  LOW PRODUCING AGENTS ARE ATTRACTED BY LOW COST, AND LOW FEE BROKERAGE, USUALLY THESE INCENTIVES ARE DETRIMENTAL TO THEIR SUCCESS. THIS RESULT TO LOW INCOME OR LEAVE THE PROFESSION ALL TOGETHER.
BRAND'S NAME RECOGNITION, NATIONAL EXPOSURE, TRAINING, AND STATE-OF-THE-ART TECHNOLOGY, JUST TO NAME A FEW FACTORS, EXPLAINS WHY TOP PRODUCING AGENTS,  VALUE THE BRAND AND PREFER TO BE AFFILIATED WITH NATIONALLY BRANDED BROKERAGE FIRM. IN ADDITION IN A 2017 SURVEY STADY SHOWS .A WELL-KNOWN BRAND BROKERAGE IS HIGHLY RELEVANT TO THEIR SUCCESS . THESE HIGH PRODUCING AGENTS CLOSE 85%-95% OF SALES.


- Vince Tersigni
Broker of Record
Royal LePage Elite Realty 
http://www.rlpeliterealty.com/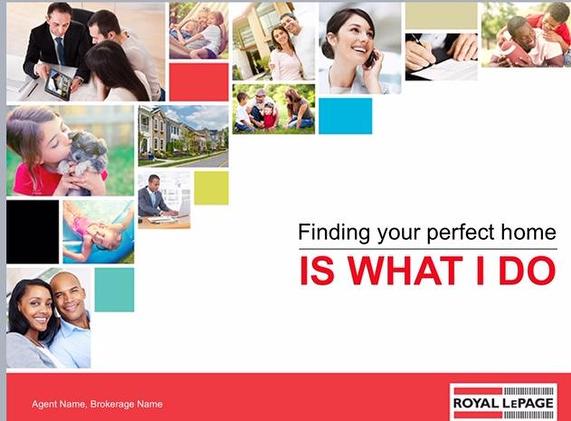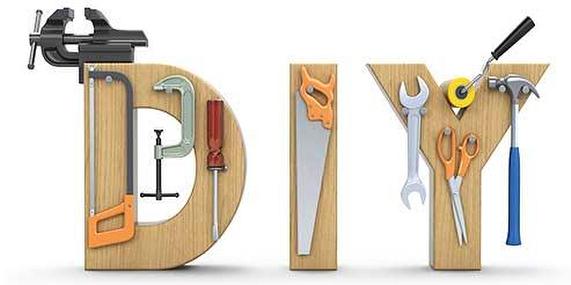 January Home Projects
With the holidays over and midwinter setting in, the month of January provides an opportunity to refresh your home and make plans for the year ahead. Here are a few projects you can tackle in your home this month to set you up for healthy home habits in 2019:
 
Do a post holiday cleanup: if you haven't already, pack up the holiday decorations, and give your home a thorough cleaning. Find homes for things acquired over the holiday season.
 
Organize: take some time to go through different rooms in your home one at a time. Get rid of any old or unused items by donating, selling, or passing down to others.
 
Create a space for indoor exercise: if being active was on your resolution list, carve out space in your bedroom or rec room for a yoga mat and some weights. This may help motivate you to be active when the weather is bad, or it's just too cold to get outside!
 
Give your fridge a makeover: in the same vein as being active, go through your fridge and get rid of any tempting items you know you should resist. Stock your fridge with healthy snacks, fruits and veggies.
 
Get inspired: whatever your home improvement related goals may be, use downtime this month to do some research on paint colours and design. Make plans and a schedule in order for you to work on your home throughout the coming months.
 
Plan your garden: making plans and sketches for your spring and summer garden now may help you get motivated in a few months' time.
 
Whatever your personal and home goals may be for 2019, January is the opportune time to get started. Don't forget to take a cue from Mother Nature, and use some time to rest, relax and get cozy in your home as well. Happy New Year! 
 
- Vince Tersigni
Broker of Record
Royal LePage Elite Realty 
http://www.rlpeliterealty.com/
What to Consider Before You Buy
It's no secret that buying a home is a huge investment- for many it will be the largest purchase they ever make. With this in mind, it is important to consider many different factors as you begin the search for your dream home. Here are just a few things you may want to keep in mind:

Think about long term plans. While you probably don't have a crystal ball, consider the following questions: do you see yourself staying in your job for a long period of time? Do you want to stay in your current city long term? Will you have any children? Depending on your mortgage and the market at the time you purchase, you may not pay down any significant equity on your home for upwards of five years, and if you can't see yourself living there for longer, it may not be the right house for you.
Can you afford this house? Many house hunters are tempted when a home comes along that seems so very perfect, but is above their price range. It may seem easy to justify spending more than you can afford on a house you've fallen in love with, but this might have ramifications down the line if life circumstances change (and trust me, they can). Just because you have been approved for a certain mortgage, does not mean you should actually spend that much.

Look beyond the surface. Repainting a colour chosen by the previous owner is easy, but what about larger upgrades- appliances, HVAC, roofing and so on, that you may need to invest in shortly after you buy your home? Aside from base costs, don't forget to factor in labour. It is important to factor in all of these potentially foreseen costs when you decide to make an offer on what could be your new home.

Finally, another element to keep in mind when you begin your house hunt is finding the perfect realtor to help you on your journey. Contact us today for more information on the home buying process, and to get started! 
 
- Vince Tersigni
Broker of Record
Royal LePage Elite Realty 
http://www.rlpeliterealty.com/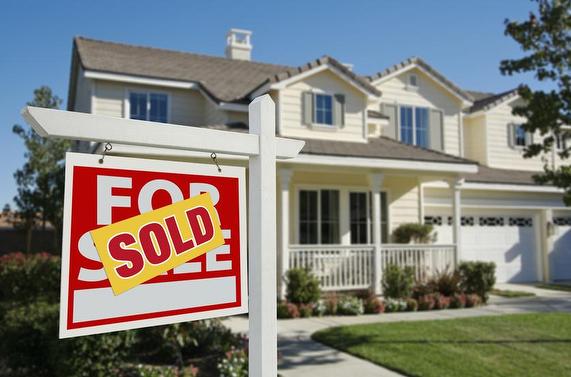 Meeting The Honorable Stephan Harper At OREA Conference Toronto!
The Honorable Stephan Harper was the 1st Canadian Prime Minister after the merger of the Progressive Conservative Party of Canada with Canadian Alliance of which he was the architect. The first elected prime minster of 2008 leading a minority government for a duration of 2 years. 2011 he was reelected with a majority until 2015.

In his book, Right Here, Right Now, Harper points out how leaders in business and politicians refuse to respond to matters of interest to citizens. Politicians/government officials are quite content with the status quo, refusing to concede the need for any change. While the left advocates radical changes are geared toward more socialism.

 The book explains how social and public policy trends have affected our economies, communities and governments. The elections of USA President Donald Trump is not a fluke or surprise. He clearly responded to the citizens thirst for change, with a governing agenda. This clearly signals that political, economic and social institutions must be more responsive to the citizens' concerns. Responding to market policies, globalization influx of the illegal immigrants and taking care of their own people.

This was a great read! 
 
- Vince Tersigni
Broker of Record
Royal LePage Elite Realty 
http://www.rlpeliterealty.com/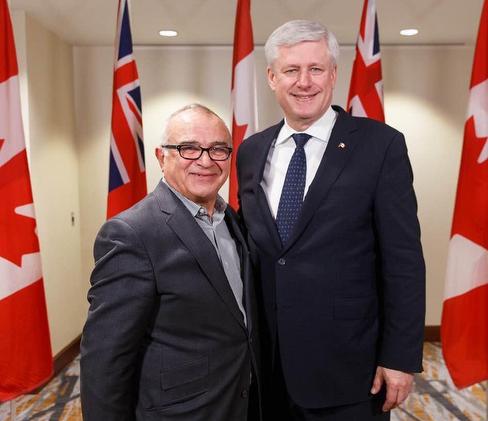 Long Distance Moving Tips
Moving within the same city is no light task, let alone moving to a new city or province. We've gathered some tips to help ease the process of long distance moving here:
 
Start with a plan: set out a budget on how much you want to spend on the move, and determine if you will be hiring movers to move all of your belongings, or if you will be transporting some of your things with a rented truck or your car. Will any friends or family be helping you? When budgeting time, don't forget to factor in how long you will need to move things on your own.
 
Pare down: part of any move is culling your things, but if you are moving out of province, costs associated with the move itself can easily get out of hand. Figure out the essentials of what you want to keep, what you can replace once you get to your new home, and what you just don't need any more. Selling furniture and other used items on Craigslist or Kijiji is a good way to help fund your post-move purchases.
 
Research your movers: choosing a reputable cross-country mover is important to reduce the risk of damage or loss, and to ease your peace of mind. Find the mover that is right for you by asking questions such as the ones on this Consumer Checklist for Choosing a Moving Company from the Government of Canada website.
 
Pack an emergency bag: moving across the country or province can sometimes bring with it delays, so packing an emergency back with any essentials you can't go without is important, just in case your things take longer than expected to arrive at your new home.
 
Make sure you're move-in ready: ensuring that you've transferred your utilities and home services like internet and cable will help the move-in go as smoothly as possible. 
 
Moving can be a stressful time, but if you plan ahead and do your research, your stress will be lessened and your move will (hopefully!) go as smooth as possible. If you are looking to relocate to the Greater Toronto Area, give us a call today to start the search for your new home!  
 
- Vince Tersigni
Broker of Record
Royal LePage Elite Realty 
http://www.rlpeliterealty.com/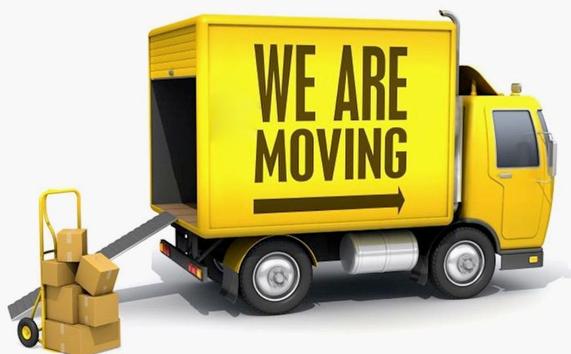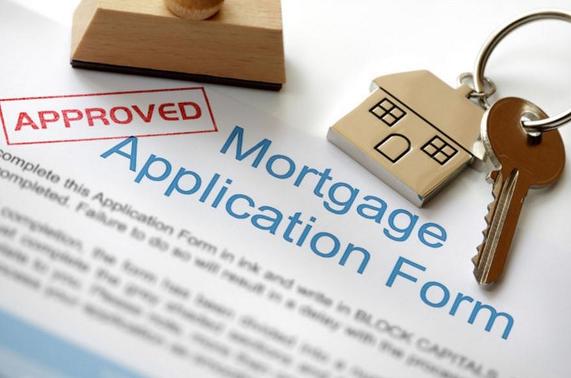 Mortgage Mistakes You Should Avoid
Financing is a crucial part of the home buying process. Often overwhelming and confusing to first time home buyers, it is no wonder that many take an "ignorance is bliss" approach. While it can seem scary, the reality is that the better you educate yourself, the more successful your home financing will be. Here are a few common- and costly- mortgage mistakes you should avoid:

Creating a budget and a plan is instrumental. As a home buyer, you should have a clear idea of your financial needs, and always think ahead. Even though rates may be low now, they will likely rise, and you don't want to be stuck not being able to afford payments in the future.

Alongside this, do not necessarily choose a mortgage based on the lowest interest rate offered. Even though this approach is appealing on the outset, it may not be in your best interest down the line. You should also consider other factors like pre-payment options and penalties if you want to pay it off early.

When it comes time to renew your mortgage terms, do your research and see if a different lender has a better package available for you. Check out interest rates online, and speak to your bank to negotiate.

Above all, educate yourself and don't be afraid to ask questions. A clear understanding of all that a mortgage entails will set you up for success!
 
- Vince Tersigni
Broker of Record
Royal LePage Elite Realty 
http://www.rlpeliterealty.com/
What to Expect at Your Home Closing

Once you've gone through the majority of the home buying process, the last thing that will stand in your way is the closing. So, what is a closing, and what can you anticipate happening there?
 
The closing is where you will sign the documents related to the sale, and where you, as the buyer, will sign the paperwork to finalize the mortgage you are taking out. A closing is usually run by a closing agent, who is hired by the buyer or buyer's mortgage lender.
 
Generally, all parties involved will be in attendance- this means the buyers, sellers, closing agent and real estate agents. If the home will be in more than one person's name (for example, a husband and wife), both or all people should be there to sign. Some choose to invite personal attorneys, or other advisors as well.
 
A closing typically takes place at the closing agent's office, the mortgage company, or at the office of one of the real estate agents involved in the sale. A closing may take between 30 minutes to an hour, where you will sign what may seem like a mountain of paperwork! A good closing agent will explain each document before you sign.
 
You should make sure to bring government-issued photo ID, and a cashier's check or wire transfer to submit the down payment. Your real estate agent or the closing agent will be able to provide the exact dollar amount for the check in advance, but you should also remember to bring your regular checkbook just in case there are any unforeseen changes.
 
For more information on the home buying process, contact us today!
- Vince Tersigni
Broker of Record
Royal LePage Elite Realty 
http://www.rlpeliterealty.com/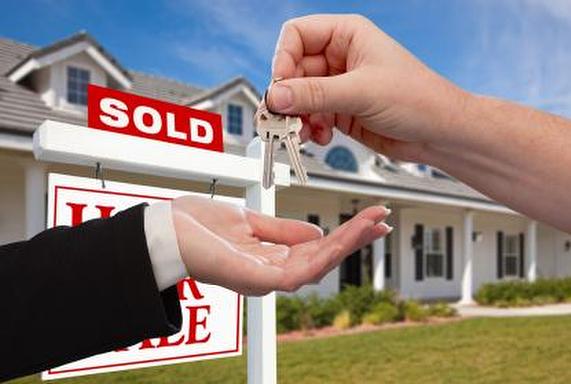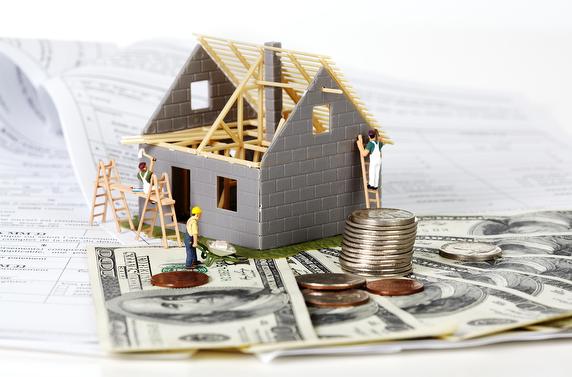 Tips for a Stress-free Renovation
Renovations of any size can be a big undertaking, and, understandably so, can lead to much stress. So often, a renovation will go over budget and over time, unforeseen delays will arise, and decisions on colours and finishes can sometimes seem impossible to make. Here are a few tips for making your home renovation as stress-free as possible:


Do your research: have a clear plan of what types of changes you are looking to achieve in your space, and what exactly is involved in the projects. You may want to consult with a designer, and perhaps even call in a home inspector in order to get a clear idea of any challenges that may be to come. If you are renovating in anticipation for a sale, be sure to talk to your real estate agent to ensure the changes you are going to make will benefit the sale of your home.
 
Work out your budget: calculate costs, and also factor in time. If you are going the DIY route, though you may save money, you will have to dedicate time and energy into your reno that you may not have to if you hire contractors and designers. You may want to consider hiring just for professionals for certain projects that require a bit more skill or specialization.
 
Don't rush through the prep: while you may be excited to see the finished results of your hard work, the preparation that goes on before the finished product begins to take shape is incredibly important. You will thank yourself later!
 
Renovate with the future in mind: it's easy to get caught up in trends when renovating, but don't forget to think of the long haul. Will you- and your potential future home buyers- still like these finishes and design elements a few years down the line? When in doubt, think classic.
 
Don't forget to also have a little fun while you are in the midst of your renovations. Reduce the mid-reno stress by taking time to relax with your family and make the most of your compromised space. With a little patience and hard work, your vision will soon be reality!
 
 
- Vince Tersigni
Broker of Record
Royal LePage Elite Realty 
http://www.rlpeliterealty.com/
REAL ESTATE...Don't Expect Home Price Plummeting in 2019!!
Canadian Real Estate Association (CREA) reports Home Sales in 2018 down by 11.1 %. CREA also predicts another 0.5% in 2019 year.
Here are a a few facts… New home construction has almost come to a halt. The existing inventory has been sold out, and fewer units are about to come on stream this year, 2019!
 
Municipalities, Regions, Provincial and Federal Governments continue with their thirst for tax money. 
There is no sign to relax any regulations: Exiting Exuberant levies, Market's Interference, Stress Test, Non Residents Tax, Land Transfer Tax, just to name a few...
 
This is putting  pressure on the Re-sale Market, and as result fewer and fewer homes will be available for sale, and at worst, house prices shall remain stable  with upward pressure of price increase in 2019.
Government intervention in free market with draconian politics has caused considerable damage in general, and specially to those first timer buyers where policies were designed to help and practically eliminating any hope to own a home any time soon. 
 
Where are house's price heading to in 2019? 
Supply and demand will be the key indicator!!!
rlpeliterealty.com #royallepageeliterealty #rlpeliteblog #realtorrlpelite #commercialrlpelite #vincetersignirealtor 
 
Vince Tersigni 
Broker of Record 
Royal Lepage Elite Realty
http://www.rlpeliterealty.com/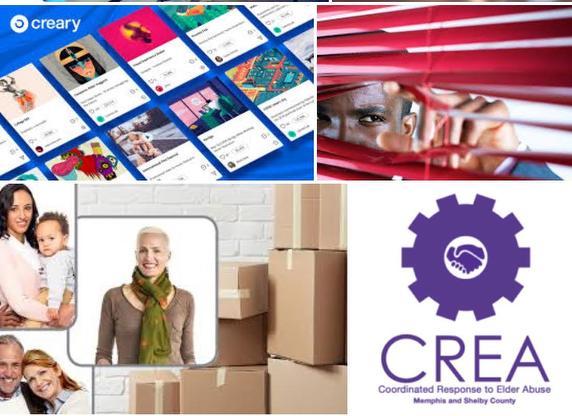 40% Job Loss Within 15 Years, Are you Ready ?
Feb.14.19
Allow me to start of by saying I love people, all kinds of people.  People inspire me, motivate me, teach me, and elevate me to new levels.  This is why it troubles me to learn that venture capitalist Kai-Fu Lee, predicts that artificial intelligence and automation will erase 40% of the jobs people hold within the next 15 years, so do an acceleration of automated technology.
 
This means that not only are people with blue-collar jobs but those with white collar jobs are at risk of losing their positions to robots. 
 
AIl can and will be replacing your doctors, lawyers, accountants, social workers and teachers to name a few.  Do you find yourself chatting with your Uber driver, bartender, wait staff or store clerk?  Enjoy it while it lasts because these are just a few of the jobs that will soon be outsourced or will disappear all together. 
 
Most people just sit back and wait for government restructuring.  They figure the solution will come from above, but it isn't happening.  Rather than preparing for this epidemic, the government is creating policies and allowing more people into our country.  People are coming illegally and on mass.  Illegal immigrants/refugees destabilize countries.  We, citizens are left with a diminished standard of living.  There will there be no jobs waiting, there will be no jobs to create. 
 
With the absence of jobs, where will all of these people live?  Who will house them?  Who will pay for them to live, to eat, to educate themselves and their children?
 
Artificial intelligence will fill the job market and leave these people -and us - the responsibility of a government so in debt, it is astounding!
 
The "have not" countries must start to rebel and fight the totalitarian regimes in their own countries.  History of nations teaches us that only its people can bring change.  Rather than fleeing and making their problems, our problems... unify!  Stand up!  Demand change!  This is the type of aid Canada should be providing to people from these nations. 

Just running for a border isn't the way to win a race!
 
Vince Tersigni 
Broker of Record 
Royal Lepage Elite Realty
http://www.rlpeliterealty.com/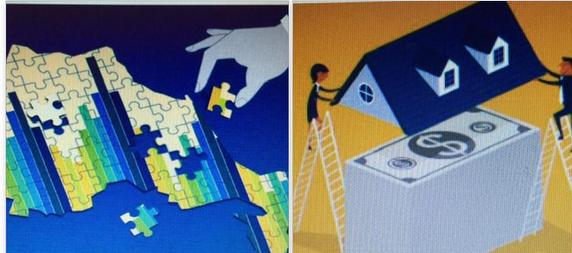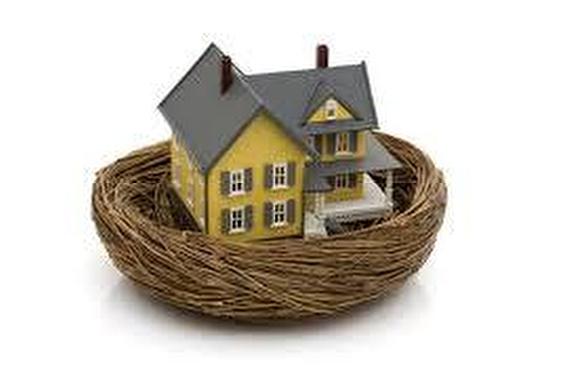 The Perks of Downsizing for Empty Nesters
Feb.15.19
The Baby boomer generation is a big one, and in the last few years many of these Boomers are finding themselves with an empty nest, leading many to consider selling their family home and downsizing. Moving to a smaller home, might not be the answer anymore. You must take into consideration the market condition of present time. Price of a smaller home is not advantageous . Difference is minimal. This leaves not much disposable income. It's a big dilemma. According to the National Post, a 2007 survey by the RBC showed that 33% of Canadian homeowners who are planning to purchase a new home in the next two years planned on downsizing-a big leap from just 19% of homeowners in 2002. This same survey in 2014 showed that 82% or respondents over 60 years old preferred a location-efficient home, one that is close to transit and amenities. Which typically means a smaller home closer to the city center.
                                            
Proximity to cultural amenities, sports facilities, restaurants and local shops might be one reason for Baby Boomers to consider downsizing once their kids have left the nest, but there are many other enticing perks that come with downsizing. Here are just a few:
 
Smaller house = smaller monthly expenses: By selling your home and downsizing to a smaller house or condo, your monthly expenses will also decrease. Utility bills,  upkeep, insurance and taxes will shrink with your smaller abode. Not only that but chances are your mortgage will decrease as well. If you've lived in your family home for many years, you will have possibly built up a sizable home equity which, when cashed out, will positively affect your new mortgage payments.
 
Upkeep toned-down: A smaller home means a smaller, yard, and a condo, rental apartment, or townhome means maintenance is included in your monthly expenses. Keeping a garden is nice, but imagine a life with minimal to no shoveling, mowing and general outdoor upkeep…
Smaller space, less stuff, a cleaner mind: It can be said that the more things we own, the more our things own us. One given that comes with downsizing is the necessity to cut down on your things. A smaller home could mean not only pared-down possessions, but also potential for a cleaner mind and attitude.
Downsized home, upsized lifestyle: As the 2014 RBC survey suggests, many Boomers are choosing to downsize in order to live in a more desirable location. A condo or townhome located downtown means you'll be closer to as many amenities as you could want or need, and hopefully your downsize means you'll have an increased budget each month to enjoy them!
 
SELLERS – are you thinking of downsizing? What are some of your deciding factors?
 
Vince Tersigni 
Broker of Record 
Royal Lepage Elite Realty
http://www.rlpeliterealty.com/
Prediction Commercial Lease Properties Upper Swing in 2019 !!!!
It is very easy to get caught up in following and analyzing the exciting trends of the residential resale market but rather than invest all your time and money solely into residential property, why not invest in commercial?

Let's discuss the commercial real estate market results for 2018 in terms of lease space. According to TREB's MLS system in 2018, the commercial real estate market is thriving due to the increasing amounts of job creation in diverse sectors. In result, the employment rate remains relatively low. TREB's specialists claim that because of the growth, firms continue to gain prospects and the amount of space being leased is increasing.

From 2017 to 2018, there was an 8% growth in leased industrial space, a 6 % growth in leased commercial and retail space and finally a 20 % growth in leased office space. It is clear that leasing of commercial buildings have increased yet in contrast the sale of commercial property has dipped. A large portion of commercial space comes from industrial markets and 73% of commercial space leased has been dominated by industrial use.

The average rate in which the industrial space has increased  in leased property annually & consistently, is 7.7% each year. This rate of growth shows that the market in the GTA is strong and industries are continuously gravitating toward investing in the Greater Toronto Area. Other factors such as the Canadian dollar being inferior to that of the United States means for an attractive market for other countries buyers' to invest in industrial firms in the GTA for sales of goods abroad.

The commercial/retail space has also experienced an increase, this suggests that the retail operations are continuing to see strong growth within the gta.

It is still too early in the year to report the results of the commercial leases for 2019 but it appears to be promising. 
 
Vince Tersigni 
Broker of Record 
Royal Lepage Elite Realty
http://www.rlpeliterealty.com/
*** All statistics and facts taken from "Market Year In Review & Outlook Report – Envisioning Housing Options & Supply For Livable Communities 2019" by the Toronto Real Estate Board. ***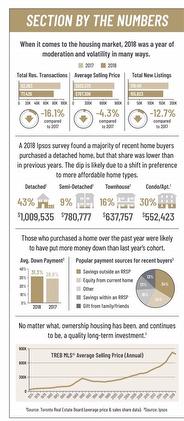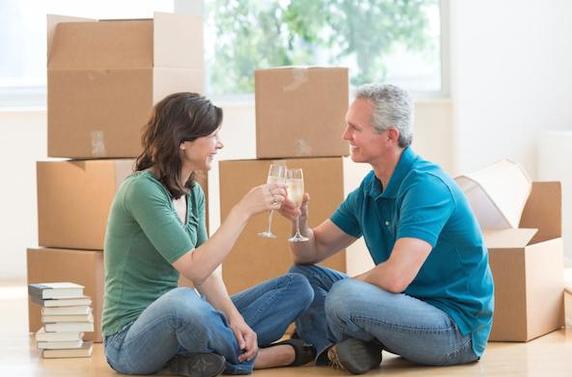 Sharing the Love: Baby Boomers and their Inheritances
A few weeks ago we looked at Baby Boomers downsizing to live a more affordable, scaled-down way of life. Another trend with this age group that has arisen in the last few years is the transfer of wealth from these Boomers to their children.   

A common goal amongst many Baby Boomers is to provide better for their children than they had growing up, much like their parents before them. These success-driven Boomers are passing along inheritances, and one obvious choice of investment for their children is real estate. Though the "inheritance boom" that was once talked about may or may not be such a real thing, more and more Millenials are getting help from their parents, whether it be through a downpayment for their own condo, or funding from mom and dad for a rental property to help generate income, and reinforce responsibility and work ethic in their children.

According to this 2014 report by the Council of Economic Advisors, coming into adulthood in the great recession means that, on their own, fewer Millenials will be home owners than the young adults of generations past. Alongside this, Millenials have a closer family bond than past generation- it is no wonder their Boomer parents are choosing to share the spoils of their successful careers.

 Click here to see an infographic on Gen-Y and their relationship with real estate, and for more about Millenial home buyers, see here.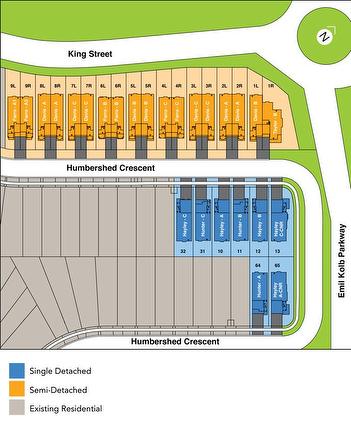 This Weekend's Grand Opening: Bolton's Newest Community!
By Marycroft Homes
This Saturday, Sunday, and Monday from 12pm to 5pm you are invited to view the newest homes in much sought after Bolton West. There are 14 spectacular semi-detached homes available that have been built by Marycroft Homes in this great community. The show homes are all built and ready for you to see and touch. All homes have a number of upgrades already included for which other builder's charge thousands of dollars… These are all included in your price! Upgrades like 9ft ceilings on the main floor, hardwood floors, granite/quartz countertops, modern gas linear fireplaces and so much more!